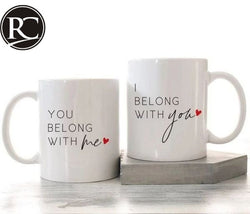 Royal Calendars, Diaries & Gift Items
Customized Couple Mugs
Liven up your home with customized couple mugs. It is durable and can add value to your dining tables, general tables, office tables etc. Light up your table with any custom name. Customized couple mugs is a perfect for Birthday gift, Anniversary gift, Eid gift, Friendship gift, corporate gift and many other occasions.
Depth: 11 ounce
Material: ceramic
Design: As per the provided name
Color: white

Order Instruction:


Kindly place an order on website and Whatsapp the text or design with order number on provided Whatsapp number.
Whatsapp: 0334-3535251